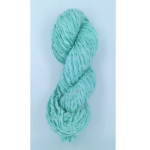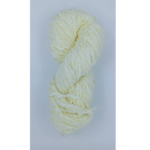 Vardhman Puffy Yarn
₹90.00 inc. of all taxes
Blend: 100% Polyester
Ticket / Ply : 8 ply
Approx Ball weight: 100 gm
Hook / Needle No: 7, 6, 5, 4
Length: 112 (in mtr)

We Deliver Happiness😊 Love Knitt Repeat
Disclaimer: Original Colour may vary with the picture because of the camera.
• Shipping all over India
• Orders shipped within 3-4 days
Description
Vardhman Puffy is a soft feathery yarn symmetric on both sides of a centrally knotted thread. Very soft and cozy to touch. Can be used for a variety of projects, for all age groups, due to its softness and lightweight. It has more shine (Shiny Filament) to it compared to the ball variety.
Recommended needle size:
mm: 4.5 mm – 6mm
UK Size: 7, 6, 5, 4
US Size: 7, 8, 9, 10
Vardhman Group one of the largest vertically integrated textiles conglomerates in India, with 23 manufacturing units spanning 6 states and a committed task force of 27000 people. The Group's business portfolio includes Yarn, Greige and Processed Fabric, Sewing Thread, Acrylic Fibre, Garments, and Alloy steel. The manufacturing facilities of Vardhman include over 1.1 million spindles, 600 tonnes per day of yarn production, 460 million meters of fabric processing per annum, 43 tonnes per day of sewing thread production, 20000 metric tonnes per annum of acrylic fiber production, and over 5000 shirts manufacturing per day.
Note: Hobby Store products are non-returnable