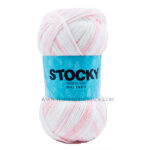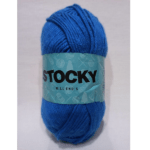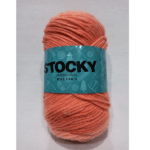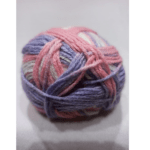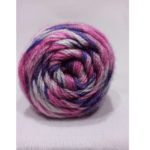 Stocky Yarn
inc. of all taxes
Blend: Acrylic
Approx Ball weight: 100 gm
Hook / Needle Size: 9, 8, 7, 6
Approx Length: 180 – 200 (in mtr)
Ply: 4 – 6

We Deliver Happiness😊 Love Knitt Repeat
Disclaimer: Original Colour may vary with the picture because of the camera.
• Shipping all over India
• Orders shipped within 3-4 days
Description
Stocky Yarn can be used for a variety of projects; cardigans, pullovers, cap, sweaters, and arts.
Recommended needle size:
mm: 3.5 mm – 5 mm
UK Size: 6, 7, 8, 9
US Size: 4, 5, 6, 7, 8
Experience Expertise and Innovation are the words that describe Ganga Acrowools Limited. Our Legacy of 60 years of Yarn manufacturing, takes us back to our roots: Hand Knitting yarns is the way it all started, we have been engaged in worsted yarn manufacturing for 6 decades, and are now the No.1 exporter of Hand Knitting yarns from India supplying over to more than 30 countries worldwide.
Note: Hobby Store products are non-returnable
Additional information
| | |
| --- | --- |
| Weight | 100 g |
| Pattern | STK27, STK28, STK29, STK30, STK31, STK001, STK002, STK003, STK004, STK005, STK006, STK007, STK008, STK009, STK010, STK011, STK012, STK013, STK014, STK015, STK016, STK017, STK018, STK019, STK020, STK021, STK022, STK023, STK024, STK025, STK026 |