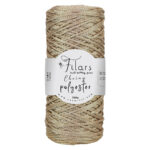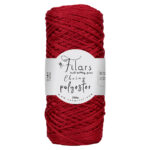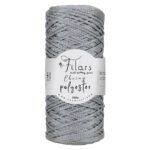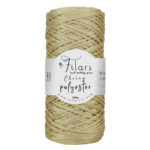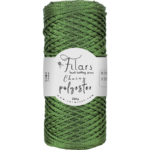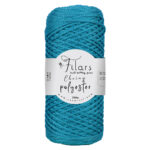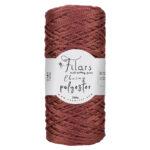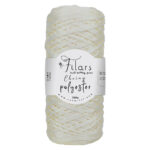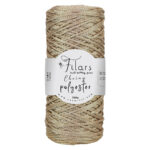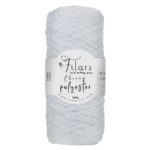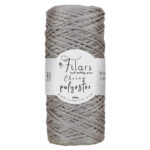 Retwisst Filars Chainy Polyster/Purse Yarn
inc. of all taxes
Blend: 100% Polyester
Approx Ball weight: 200 gm
Hook / Needle No: 2mm – 4mm
Length: 250 (in mtr)
MADE IN TURKEY

We Deliver Happiness😊 Love Knitt Repeat
Disclaimer: Original Colour may vary with the picture because of the camera.
• Shipping all over India
• Orders shipped within 3-4 days
Description
Filars Hand knitting yarns is delighted to introduce Chainy polyester yarn in this industry. This yarn product is one of the most sought after, high grade quality products which is assembled in RETWISST factory.
ALL SEASON YARN.
To crochet or knit with this yarn is absolutely easy, enjoyable and can be done within short period of time.
With 2mm Chainy Polyester yarn 200g you can ideally knit and crochet handbags, bagpacks and decor items . With coloured polyester yarn you can also knit and crochet water bottle holder and wine bags.
So hurry up to choose the most beautiful colours now and create different kinds of projects with this highly preffered Filars Chainy Polyester yarn.
Please note that ; The lengths and weight are approximate
Recommended needle size:
mm: 2 mm – 4 mm
UK Size: 8 – 14
US Size: 0 – 6
Note: Hobby Store products are non-returnable
Additional information
| | |
| --- | --- |
| Weight | 200 g |
| Pattern | RCP32000, RCP32001, RCP32003, RCP32004, RCP32006, RCP32007, RCP32008, RCP32009, RCP32010, RCP32012, RCP32017, RCP32018, RCP32019, RCP32020 |