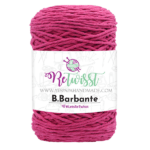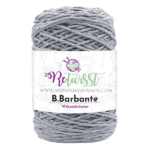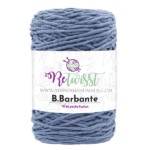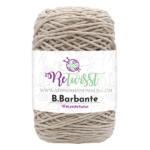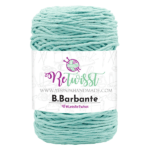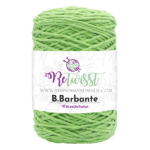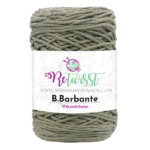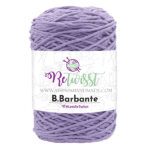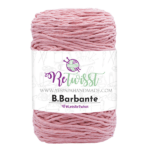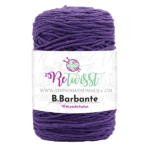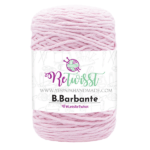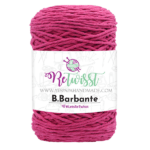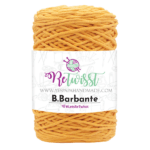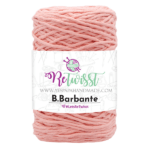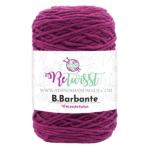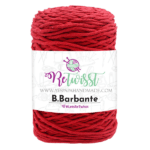 Retwisst B. Barbante Yarn
inc. of all taxes
Blend: 70% Recycled Cotton, 25% Polyester, 5% Other Recycled Fibers
Approx Ball weight: 250 gm
Hook / Needle No: 6mm – 10mm
Length: 250 (in mtr)
Width: 2mm
MADE IN TURKEY

We Deliver Happiness😊 Love Knitt Repeat
Disclaimer: Original Colour may vary with the picture because of the camera.
• Shipping all over India
• Orders shipped within 3-4 days
Description
Are you ready to create wonders with the Recycle Barbante Yarn? Because of its recycled, you can contribute to yourself and your environment. Barbante Yarn is wonderful choice for the environmentally conscious knitter. ReTwisst Bosphorus Barbante yarn is a hobby yarn which is recycled from the textile industry. Barbante is the most recommended yarn for Amigurumi projects. There are a lot of other things which you can create with Barbante yarn for example blankets, pillows, handgags, scarfs etc. Happy knitting day in advance! Let's Retwisst! What can i knit or crochet with Barbante.
Recommended needle size:
mm: 6 mm – 10 mm
UK Size: 000 – 4
US Size: 10 – 15
Note: Hobby Store products are non-returnable
Additional information
| | |
| --- | --- |
| Weight | 250 g |
| Pattern | RBB6015, RBB6001, RBB6002, RBB6003, RBB6005, RBB6008, RBB6010, RBB6013, RBB6014, RBB6016, RBB6017, RBB6020, RBB6021, RBB6022, RBB6023, RBB6024, RBB6025, RBB6027, RBB6028, RBB6029 |