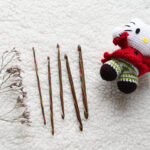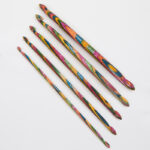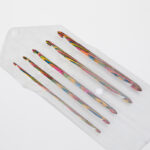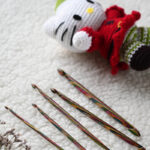 KNIT PRO SYMFONIE DOUBLE ENDED CROCHET SET
inc. of all taxes
Crochet Size: 3-3.5, 4- 4.5, 5- 5.5, 6.0-6.5, 7.0-8.0 mm.
Set of 5 sizes of Double Ended Symfonie Wood Crochet Hooks packed in a clear vinyl case.
• We Deliver Happiness😊 Love Knitt Repeat
• Shipping all over India
• Orders shipped within 3-4 days
Out of stock
Description
Set contains 5 double ended Symfonie crochet hooks in the most commonly used sizes. Packaged in a clear vinyl case, they are ideal for any and all types of projects.
These wooden crochet hooks are designed by people who know and understand the art of crochet in depth. Surface is polished and ensures effortless glide with every type of yarn.
Packaging:
Set of 5 sizes of Double Ended Symfonie Wood Crochet Hooks packed in a clear vinyl case