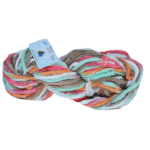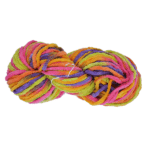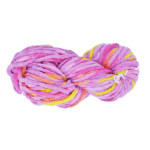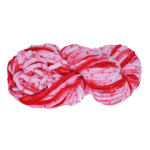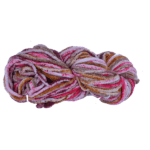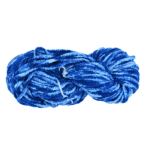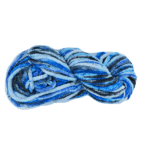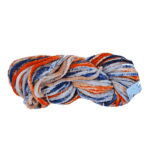 Ganga Velvety Print Yarn
inc. of all taxes
Blend: 100% Polyester
Approx Ball weight: 100 gm
Hook / Needle Size: 1, 0, 00
Length: 60 (in mtr)

We Deliver Happiness😊 Love Knitt Repeat
Disclaimer: Original Colour may vary with the picture because of the camera.
• Shipping all over India
• Orders shipped within 3-4 days
Description
Ganga Chenille (French word for caterpillar, whose fur the yarn is supposed to resemble) Print yarn is multi-coloured  'soft like velvet' with a feathery soft feel and bulky yarn thickness. Also known as Towel yarn is a type of woven tufted polyester fabric in which the cut threads are evenly distributed, with a short dense pile, giving it a distinctive soft feel. It can be used in a variety of projects right from baby blankets to plush amigurumi toys.
Recommended needle size:
mm: 7 mm – 9 mm
UK Size: 1, 0, 00
US Size: 11, 13
Experience Expertise and Innovation are the words that describe Ganga Acrowools Limited. Our Legacy of 60 years of Yarn manufacturing, takes us back to our roots: Hand Knitting yarns is the way it all started, we have been engaged in worsted yarn manufacturing for 6 decades, and are now the No.1 exporter of Hand Knitting yarns from India supplying over to more than 30 countries worldwide.
Note: Hobby Store products are non-returnable